Drivers are naturally cautious, especially when dealing with a new garage. We all share a fear of making the wrong decision and as a result, we look for reassurance that we are doing the right thing. We hope to eliminate this fear by allowing you to read what a few of our customers have to say about us.
Below are our latest reviews from Google but you can also view all our Trustpilot reviews and Google Reviews: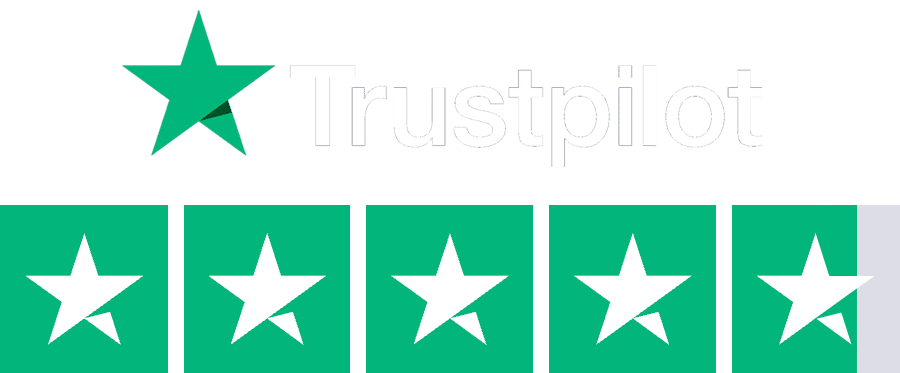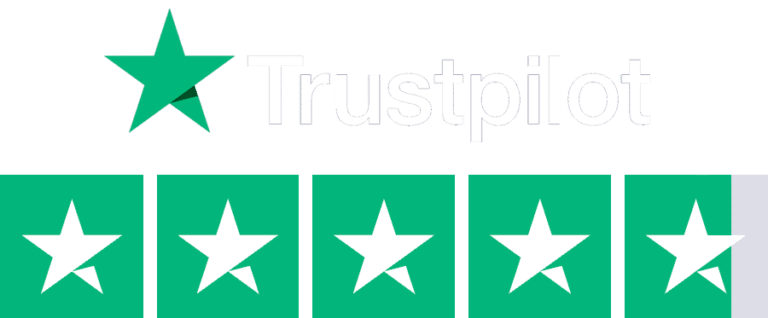 Rated 4.7 out of 5
Excellent • Over 600 reviews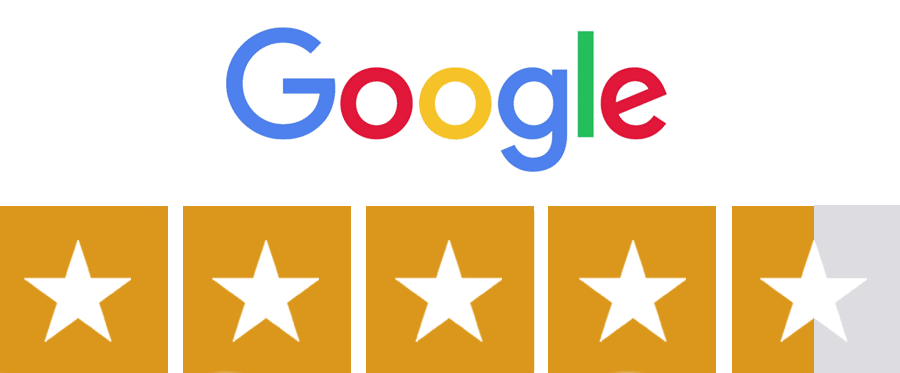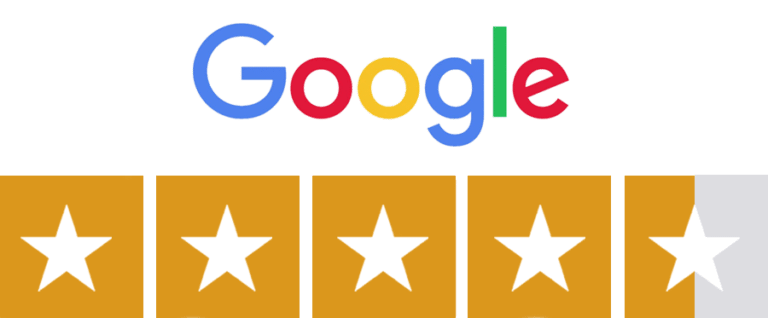 Rated 4.5 our of 5
Over 400 reviews
Darren Hemingway
18:30 29 Jul 22
Absolutely fantastic garage and people, communication and quality of service is unlike any other garage I've been to so far. Great pricing and had the car turned around extremely quickly considering the issues it had - drives like new. I cant imagine going to anyone else now and would recommend to anyone who needs work on their car.
Peter Sadler
15:19 23 Jul 22
Full Service and MOT done, quick and efficiently done and kept up to date with what's happening
Stuart Hepworth
16:27 16 Jul 22
Always good, and they do a proper job of cleaning inside and out
Well what can I say, excellent service, my mini cooper S is driving like a new car again good price for a service and they valeted my car to,Definitely be using Five Star again, they are very professional the reception girls are great too, they kept me updated which was great. Five Star is a garage you can trust see you soon and Thank you
Kyle Mitchell
13:23 27 Jun 22
Well managed business, with a focus on customer service.
Beatrix Stafford
15:45 24 Jun 22
John Beaumont
16:24 23 Jun 22
Great garage got on with the job replaced time in chain and sorted other issues out very knowledgeable people who will do the job and not shy away like a lot of places do when it's shall we say more technical and challenging
Timely work, kept me informed, courteous service. Highly recommended.
kimberley lockett
16:06 28 May 22
Excellent job and all work done in one day even tho it wasn't booked in
Michael Heath
16:19 20 May 22
Alison Long
16:52 13 May 22
Five star autocentre is so appropriately named - wonderful experienced staff providing a quick efficient experience- well done to all
sarah wilson
16:20 07 May 22
Lisa Jones
18:41 05 May 22
MOT and service completed to a great standard. The staff are friendly and do not treat you like an idiot which is great. Booked in easily with no hassle!
Philip Birkhead
15:11 03 May 22
The team at 5star were brilliant. Always in communication and helped me save money on unrequired manufacturer demands
Gina Burrows
09:57 28 Apr 22
Friendly and helpful staff. Happy to explain anything you need in a helpful manner. Great customer service, every time. If there's ever a delay or something you should be made aware of you are. Overall definitely a place I would recommend for anyone!
Matthew Woolstencroft
11:20 26 Apr 22
Wayne Brown
15:19 23 Apr 22
Excellent friendly service and good value.
Nick Brendon
15:57 20 Apr 22
Great service with fair prices. I've used them for several years now and they always provide quality workmanship at a very competitive price. Will continue to use them for many years to come.
Paul Barnes
13:41 07 Apr 22
Excellent service experienced by this garage. Communication was excellent, fully informed as to what and when things were going to happen. Took the car in doing 42mpg came home performing at 47mpg thanks to software upgrade that wasn't really part of the work! Very happy customer 🙂
special case
15:07 18 Mar 22
Nicola Thompson
11:37 14 Mar 22
Been using Five Star Auto for a few years now. I was a new driver with no local family so felt quite nervous about using a garage for first few times. They have always been brilliant. Approachable, professional and really clear in communicating what needs doing and why, checking in with me before each stage of work to make sure I am happy with costs. I did try a couple of other places for smaller things but nothing has compared and this will always be my first choice. Collected my car today after a small job and they had cleaned and vac'd car. It real feels like top end service they provide (I work in customer service environment) and highly recommend.
Sam Eagleton
15:45 03 Mar 22
Brilliant bunch of people. Nothing is too much trouble, their service, professionalism and general competence are second to none. I always come here, there's no need to shop around. Very highly recommended.
Adie Thompson
09:34 20 Feb 22
Very good, helpful staff,
Paul Jackson
21:08 13 Feb 22
Top place, tyres changed within half an hour, great service start to finish
Excellent service changed my turbo in 2 days
Craig Higgins
21:37 01 Feb 22
Came across these guys via RAC recovery service and WOW extremely impressed from start to finish!From the amazing, friendly team at reception to the owner and his efficient team.They liaised with the RAC on our behalf making the whole experience smooth and hassle free - just what we needed after a stressful breakdown.They kept us informed all they way through the process.Plus the cleaned and valeted the car - well impressed and highly recommend this team! ❤️
Simon Ritchie
21:20 22 Jan 22
Best Garage in Huddersfield
Andrew Mount
19:15 19 Jan 22
Great service, were able to fix corrosion of my wiring which stopped my window controller opening windows while driving. Rang on a Saturday and told me to bring it down straight away, work was completed in a few hours for a reasonable price compared to what a main dealer would charge. Thanks five star 🌟
Thank you 5 Star for again such a professional and efficient service, excellent communication, excellent service, I keep coming back and each time brilliant. Much appreciated
aka_Danyalz
18:33 29 Dec 21
What can I say?? Five star autos deliver a five star service, my Audi was recovered there just after 3 this afternoon and was repaired by 5 and collected the same evening. Genuine parts used aswell so no messing about. Just wish all mechanics could be this efficient, keep up the the good work Asif and all the staff.
Marcia Dewar
16:34 17 Dec 21
Excellent service and quality. Kept informed throughout and no work was done without my consent. Friendly and helpful staff who completely understand your situation. Will certainly be a returning customer.
Mick Leadbeater
20:52 02 Dec 21
Gordon Wood
17:57 08 Nov 21
I have used this garage for the last 3 years for servicing and Mots. Very professional gold service and diagnostic of what needed to be done after advisory list on the Mot pass. The work carried out was as described and although not immediately necessary was done professionally to my car safety standards. Thank you
Izabela Sarzyńska
23:38 04 Nov 21
Susanna Livermore
18:41 02 Nov 21
google user
06:51 13 Oct 21
Shahzad Ahmad
10:49 08 Oct 21
Carina Jane Munro
15:54 03 Oct 21
Friendly, helpful staff. They stated the results of the car service clearly and explained them verbally too. Very reasonable price. It was easy to book online and they completed the work quickly. Will take my car there again for a service next year.
My partner and I have been using 5 Star for a number of years for MOTs & servicing. The repairs and servicing have always been of top quality and prices are extremely fair. My recent MOT turned out to be a little more expensive than hoped but I was kept informed and no work was undertaken before I gave consent. Highly recommended.
John Wadsworth
19:37 09 Sep 21
From phoning Five star autocentre about the problem to dropping the car off,they were totally professional,kept me updated on the problems and what course of action was needed.Calls from the reception desk and the technician dealing with the car kept me up to date with the progress.What an aptly named company. Highly recommended
Paul Hayward
10:48 08 Sep 21
Emma Pearson (Emma xx)
16:32 31 Aug 21
Had my timing belt changed at this place. I thought they were very professional and quick. They did a lovely job valeting too👍
Gini Garside
20:56 06 Aug 21
As usual great service. However this time Asif had no warning to my cars problem! But he had sure I was back on the road with confidence, and able to fill up with petrol again in no time. And I need to mention that the lady on the desk when I arrived was so friendly. Thank you.
Adam Edwards
06:50 03 Aug 21
I returned to Five Star Autocentre for the 3rd year running to service and MOT my MAZDA mx-5 earlier this week. I can certainly see why they are called five star. From start to finish its always a professional and quality experience. My headlamps failed 3 weeks before my service and MOT was due but they still managed to work around this and help me put by pulling it forward and even sorting me a free courtesy car out last minute. They always do such a good job on the work they do, the car always feels great after it comes out of their garage and because I have been going their a few years now, I even got my MOT for free! The hand written thank you note I found left on my dashboard was also a nice little touch. Keep on doing what you are doing - thank you!
Iain Spencer
14:53 29 Jul 21
Ilias Kolligris
05:23 19 Jul 21
Darren Wooler
10:20 15 Jul 21
Nadeem munir
07:03 12 Jul 21
Andy Elizabeth
09:48 08 Jul 21
Laura Johns
13:34 07 Jul 21
By far the best garage in Huddersfield and surrounding areas, they went above and beyond to help me and ensured I went away feeling satisfied, gave me advice and answered any questions I had. Very honest and friendly. Cannot recommend enough.
Abi Garner
17:22 06 Jul 21
Broke down! Nothing in my car was working at all RAC came and got my car going again then took me here. Can i just say as a woman i always feel like an idot when i go to a macanic not here every thing was explained clearly and they took great care of me and also my car it was cleaned and vaced out when i returned in just a few hours great service. Thank you
Iesha Joseph
14:43 30 Jun 21
Absolutely amazing and professional staff. Really looked after me and my car and made sure that it was checked over accurately and the right diagnosis was given, as it had previously been diagnosed wrong . Would highly recommend as they really are 5star.
David Linford
05:44 27 Jun 21
Chris Squires
08:14 26 Jun 21
David Milsom
07:20 25 Jun 21
Excellent service.Air con regassed and even had car cleaned and polished.Well done.
Stacie Neall
21:28 17 Jun 21
barry pierce
11:24 11 Jun 21
Rob Markless
12:00 01 Jun 21
Fantastic service and excellent value for money. Dropped my car for a full service and it was done in few hours. Car was washed and valeted which was a nice surprise. Will use again in future. 5*
David Ross
16:40 15 Mar 21
Been using Five Star for a couple of years now and have always found them efficient, very friendly and good value. Highly recommended!
Gary Freeman
08:56 12 Mar 21
Excellent service! Great communication and very friendly. I will now use this garage for all work that needs doing.
Luke Bonaccorsi
16:55 02 Mar 21
Kept me in the loop while they were working on my car. They were super friendly and did a good job. Car came back cleaner too!
Andy Torrington
10:12 02 Feb 21
A definite 5 stars for Five Star! Efficient and cost effective with great customer care.
Sally Hanson
00:17 31 Jan 21
David Vice
15:56 30 Jan 21
Fantastic customer service. They booked me in with short notice and arranged a courtesy car on top. Cleared the error and updated me that a repair would be needed in the future.
Sadie Standring
21:56 20 Jan 21
Oliver Hadji-Lary
16:11 19 Jan 21
Great service from the moment I booked my car in. They picked up my car early morning and it was delivered back to me mid-afternoon following a 'gold' service and MOT. Ashleigh updated me throughout the day and has been one of the friendliest people I've dealt with in the auto maintenance industry - and probably outside of it. The gentleman who picked up and brought back my car was clear, concise and, above all, cheerful and friendly. Great stuff - recommended.
Tracy Crossley
12:33 12 Jan 21
Dealt with diagnostic on our old 2002 zafira , which was later scrapped , but happy with the service overall
Lee Warner
18:34 06 Jan 21
Use this garage ! Energetic passionate staff run this independent Huddersfield garage like extreme professionals. Keen to execute a task honestly and get you back on the road. A credit to this town and evidence of what hard work and dedication can achieve. Thank you guys.
I've used Five Star for the past 3 years and I can honestly say that it's the best garage I've been to. We have 2 cars and both have been maintained by Five Star whenever any problems have occurred or for general service. We are provided with regular updates on any additional work that may require carrying out. I can't recommend them enough.Mr Ullah
Helen Handy
17:15 24 Dec 20
Thought oil was leaking from the car the day before Christmas Eve and travelling the next day so rang in the off chance they could have a quick look. They said to drop the car off pretty much straightaway and would get checked out all over in time for when my daughter had an appointment an hour later. They were as good as their word and because I am a regular customer they made a minor repair to the oil chamber for free.They ALSO replaced a non working side light and wiper blade for free (as loyal customer)which was very kind of them.Lovely People 😊👍
Greg Smith
11:35 22 Dec 20
Mirela-Violeta Muresan
23:20 11 Dec 20
AMAZING GARAGE!!!I had some electrical problems with my car (citroen ds5). The car wasn't starting at all and lots of errors were flashing up on dashboard saying engine needs repairing, gear box needs repairing. Phoned the insurer and RAC came to help us. RAC recommended us this garage. I can not Thank them and the Five star autocenter enough for how quick they have resolved this problem with my car. All the staff from this garage were amazing, kept ringing me for updates , I loved it .. they explained me everything with patience and I am so grateful for what they have done.I will 100% recomand this garage to everyone and I will definately use this garage again.On top of this as a surprise, they have even washed and vacuumed my car, how lovely xxSo, from my experience Five Star Autocenter and RAC need more than 5 stars 🌟Well done! I am glad I found this garage.
Sarah Smith
20:08 06 Dec 20
Booked here for MOT, they were v good I think my car had been cleaned as well which was a nice surprise. Left a nice note too so thank you to Natalie and Laurie (and the rest of the team)
Concetta Piazzese
22:44 03 Dec 20
Had a MOT there. Very professional and friendly staff. Recommended!
John Bedeau
18:28 02 Dec 20
Jennifer Berry
17:47 02 Dec 20
I love it. But please get an automatic courtesy car or two. It would be massively appreciated.
chelsea pate
14:51 28 Nov 20
Mot done with five star, nice and quick affordable price & lovely staff
Julie Lord
21:00 24 Nov 20
Great service friendly staff always bring my car here highly recommended
Gavin Fitton
18:20 23 Nov 20
I'll certainly use Five Star Autocentre again as they have amazing customer service! Really helped me out with a courtesy car, interest free payment plan and sound friendly advice. Thanks a lot.
Always come here and my family have been doing so for several years. Really reliable and will go above and beyond to keep your costs as low as possible.Also VERY organised and communicative receptionists who work so hard and provide excellent customer service. Everything is explained clearly, with the options laid out so you can make informed decisions.Just generally good people doing good, thorough work.Can't recommend them enough.
Ben Ainley
09:36 04 Nov 20
I pulled into this Garage after requesting a last minute appointment basically I had come of the M62 with a very scary sound within the car cabin, we took my car for a test drive an the guy instantly new what it was and told me everything I needed to know as I am a computer nerd an not very car mechanically minded, when we arrived back he was dead certain it was a wheel bearing but because of the cars sporty nature it was hard to find out which wheel, he took away and put it on the ramps and gave the car a good full check over only to find out it was the drivers rear wheel bearing, everything else on my car was in good condition. Firstly I cannot recommend a garage any higher than these people, courteous, friendly, knowledgeable staff who gave me amazing service, I am just waiting on confirmation what to do with my car next and if its accepted I will be leaving it with these guys to fix as by their name 5 star is something they definitely are, even if I cant have this part sorted I will be bringing my car to be serviced and any other errors from future days to come. If you have a problem with your car give 5 star a call they are easily the best garage in Huddersfield in my eyes and I highly recommend them keep up the good work all.. Mr Ainley
Marcus Burgess
16:53 30 Oct 20
Diana Dickinson
08:09 24 Oct 20
GAIL GRAHAM
14:40 04 Oct 20
Marie Thomas
16:48 23 Sep 20
I have had a few tyres replaced here and they have been friendly and efficient every time. Once I had a slow leak following a tyre change and when I brought my car back they fixed it for free and even cleaned my car. 👍
Moazzam Ali
06:04 20 Sep 20
Very professional service and good service
Richard Bannister
12:05 19 Sep 20
Excellent customer service. Everyone at the garage was very friendly and polite. Quick repair. Would recommend this business to everybody
Richard Hardy
16:37 18 Sep 20
Friendly and efficient staff. Took my booking at short notice. Completed quickly.
Stuart Adams
15:58 16 Sep 20
I couldn't decide whether to use the more expensive main dealer or five star auto for our annual service. I spoke on the phone to somebody at Five Star who was very knowledgeable and friendly and assured me they'd use genuine parts. I went with them and it was a great decision. Professional from the friendly receptionists right to the end. I was really pleased. I paid and went to my car which was gleaming, washed hoovered, I'm sure the glass etc had been cleaned too. I would highly recommend Five Star Auto and we will return.
Donna Newman
16:33 15 Sep 20
This has to be the best garage in the whole of Yorkshire . They really do pull out all the stops to make sure that they give you the best quality of service at the best price . Asif and Natalie almost feel like family , they have never once took liberties when it's come to work on my car in fact it's the total opposite , they have saved me a lot of money and a lot of worry . They will forever have my loyalty over and above any BMW garage that there is . Please believe me when I say that THEY ARE DEFINITELY 5 STAR ALL THE WAY *****
Andrew Byrnes
12:46 14 Sep 20
andrew gardner
09:43 06 Sep 20
Alison Odowd
08:16 02 Sep 20
Sam Hopton
11:30 18 Aug 20
First time using this garage for service & MOT, will definitely be using again, great communication by keeping me informed for the work that needed to be done for the MOT. Also washed and vacuumed the car which I didn't expect them to do.
gemma witherington
20:43 17 Aug 20
this is a fantastic local garage not far from my workplace in town near bus station that was recommended to me by several family members and work colleagues . ive been twice in two years now and been incredibly impressed. They always have cars on the ramps and car park is full which shows people must trust them. Staff are friendly helpful reliable. This year I get a postal reminder letter of my mot and service which is useful. They also text during the day to keep you updated on the car progress
Saqib Saghir
20:25 17 Aug 20
Great work and fair pricing, have looked after my performance BMW for 3 years now. Charges are fair and you get what you pay for. 5* from me
Chloe Lodge
19:38 17 Aug 20
Wouldn't take my car anywhere else, been going to five star for a few years now and they have always been fast and officiant. The receptionist is always polite and friendly and always keeps me updated with everything that my vehicle requires.Been a lady driver it's hard to trust a garage with my car but over the years I have got to know that five star would not take advantage of me.Would always recommend to family and friends for any repair 🙂
Robert Markless
11:06 15 Aug 20
Ben Edinburgh
09:40 14 Aug 20
Below is a copy of the email I sent to 5 Star after they completed some work on my car. My email accurately reflects the quality of the work they did. As you can see, a superb effort."Credit where credit is due. I want to say thank you for the "above and beyond" service today. You have exceeded my expectations in terms of customer service. Not only have you changed my tyres in super quick fashion, not only have you washed my car prior to its return, not only have you delivered my car to my place of work, but all done a day earlier than promised. Talk about under promise and over deliver. Super work from the team at 5 Star. I am really impressed."
Nabeel Anwar
15:10 08 Aug 20
5 stars for 5 star. Had a full service on my M4 comp pack. All within BMW specifications and also updated the idrive with service details for a comprehensive history.
Tom Bindon
12:51 27 Jul 20
LORNA Wilson
21:24 25 Jul 20
Great local independent garage - always manage to fit our family cars in with very little short notice and do excellent job all the time. Not the cheapest in town but definitely the best for hassle free no nonsense approach. This is our go to garage! Highly recommended.
Sallie Hanick
20:56 24 Jul 20
Top marks for being highly professional and providing outstanding service from start to finish. Booked online and when I arrived next morning all paperwork was ready to hand. Had a quick chat about the job which was a full service and a mot. A fixed price quote was given and I was told exactly what would be done. I left the car and went up to Greenhead Park for the morning. I was told of so some advisories on the tyres and was told they were not essential at this moment in time and that I should keep a check on them in about 6 months. From my own experience I would absolutely recommend them to all.
Ricky Slater
22:23 23 Jul 20
First ever review. I used this garage for the first time. My Ford has its clutch broken and needed changing ASAP. They accommodated me at very short notice under Covid conditions and were very helpful and efficient. The lovely receptionist sorry can't remember her name was very pleasant and helpful also. I would be willing to go back and use again.
Melisa Jones
18:26 21 Jul 20
Hi usually have had my car serviced at the Main dealer Mercedes. I wanted to look for a alternative repair this time due to money being tight with the covid 19 situation. I came across Five star Auto centre threw recommendations from family and friends. I could not believe the saving I had on my repairs compared to the main dealer.They had used genuine parts to repair my car and the fact they are registered with Mercedes they updated my digital service record along with that.I can genuinely say it was a relief of sigh to have saved over 40% on my repair bills.Thank you for the support and getting my car fixed in a timely and professional manner.
malc gorman
16:36 19 Jul 20
Gareth Long
16:31 13 Jul 20
They have just completed repairs to our car. Massive job. Done very quickly and fantastically well. Car returned valeted and cleaned. Cannot recommend highly enough.
Jennifer Berry
12:25 20 Jun 20
First time visit. Love it. Great place. It was recommended to me, so i'm recommending to y'all. Cheers.
Noreen Smith
20:13 02 Jun 20
Booked in hassle free for a mot and a arrive on my Audi A4. Needless to say not disappointed after reading the reviews. This place is a hidden gem in Huddersfield. Would definitely recommend to try. There were 60% cheaper than the main dealer and used genuine parts.
Donna Newman
20:35 31 May 20
I had my car broke down BMW 3 series I could not get my self booked into the dealer. As thy could not accommodate me due to the current situation. I ended my car which I rely on. I was towed in to Five Star garrage by the RAC recommendations. Needless to say I was not disappointed and was happy with the turn around of my vehicle being back on the road in 24 hours. Thank you for the good quality service and will not hesitate in spreading the word.
Becky Taylor
21:33 29 May 20
Good fast efficient service. Was pleased with the turn around being a NHS worker rely on my car. Thank you for getting me back on the road.
Anita Jackson
20:25 28 May 20
Booked my car in for mot online collection and deliver. Very reliable time punctual. Most off professional. Highly recommend thanks
Stephen Marshall
19:50 26 May 20
Was broken down before Bank holiday. I was recommend by the RAC to use five star auto centre. I was provided a loan car whilst my Hyundai Santa Fe had developed a issue with the electric parking brake module. Five star auto centre had be back on the road after the bank holiday with all the repairs carried out. Top quality service. No hesitation in recommending them to any body. Thanks
Trevor Chambers
21:30 23 May 20
Being a key worker and with my car breaking down was recovered into five star auto centre by the RAC breakdown cover. Not only did they provide me a loan car whilst mine was in for repair so that I could continue my day to day job. But they managed to get it turned around the same day. Five stars for efficiency. Thank you so much.
David Hammond
20:49 21 May 20
I can honestly say that I was not disappointed. With the professionalism. It was not a repair I would have liked to pay for but after visiting 2 different garages to have my car looked at and repaired with unnecessary parts. I was recommended to Five Star. Not only did they diagnose the fault but actually repaired it with the necessary parts that were required from the onset. Thank you and look forward to recommending you to friends and families.
Adrian Cox
18:19 19 May 20
Booked in my BMW in for its first service reading the reviews and hearing how professional they are. I must say I was not disappointed they went over and beyond the expected service. I was impressed with the lay out of the reception to workshop that is modern and clean. First time experience and must say will not be the last. Thank you.
Charlotte Jenkins
21:34 18 May 20
I can not thank Five Star Auto Centre enough. Being a key worker in the current times is difficult enough. Not only were there professional they went out of the way to come out and get my car started. The technician kept his social distance and even wiped down the interior once he had finished and left the keys on the door way and I made payment over the phone. The are very honest and reliable.The have won a new customer. Thank you for sorting my car out.
Julia Sutcliffe
20:36 15 Mar 20
I'm usually wary of reviews as you don't know whether half of them are genuine and 5 star auto has so many positive reviews it seems too good to be true.Took my bmw 1 series in due to air bag warning light. Had been into local BMW dealer and had been advised I needed new airbag unit which amazed me as it's not even been in an accident. Quoted £1k + as the bill. 5 star diagnosed the issue as a faulty control unit. They tried to have this repaired which unfortunately it couldn't so I did have to have a new control unit. all in though this cost less than BMW dealer was quoting for mis-diagnose of faulty air bag unit. 5 star waived the cost for trying to have faulty unit repaired too. Car washed and valeted also. Really can't fault the service I received from the friendly staff at 5 star auto.
Christopher Headford
22:58 24 Feb 20
Friendly garage which offers good value professional repairs
sue larcombe
22:28 22 Feb 20
I loved this garage they are very attentive and the staff are brilliant.
Sarah Upton
16:55 17 Feb 20
Laszlo Orsos
19:04 16 Feb 20
Stephen Marsella
12:06 12 Feb 20
Andrea Mills
18:08 11 Feb 20
Excellent service from this garage.Honest and fair.I was updated on options and progress by Natalie on a regular basis.Offered good advise for future work.Will be returning.Thank you.
Ben Wright
20:43 10 Feb 20