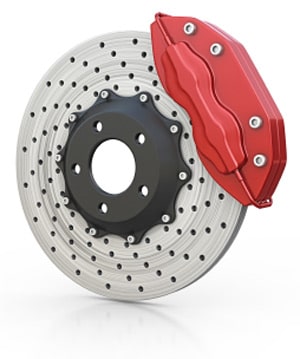 At Five Star Autocentre, we aim to provide you with the highest level of service in looking after your car, and this means we provide a range of services. One of the most important components in looking after your car is your brakes, and you can rely on us to provide you with an effective and affordable level of service at all times.
Our highly experienced team, under the tuition and watchful eye of our master technician, have developed an excellent reputation in Huddersfield for offering a reliable level of service when it comes to looking after your brakes. We are very proud to be an independent specialist when it comes to brakes, and our team is more than capable of supply and fitting brakes on your vehicle.
Given the importance of maintaining your brakes, we are more than happy to offer a free brake check facility. This will provide you with immediate insight into the condition of your brakes and we will be happy to detail the condition of your brakes. If you need any work carried out, such as requiring new pads, discs or even the braking system itself, we will outline what work you require in a clear and jargon-free manner. We utilise the best parts and all of our work is guaranteed on all parts and labour.
A juddering motion when you apply your brakes
Your rear wheels lock when you brake
When your brakes are off there is a grinding noise
When you brake, there is a grinding or squealing noise
Your vehicle veers to one side as you brake