Exhausts at Huddersfield's Five Star Autocentre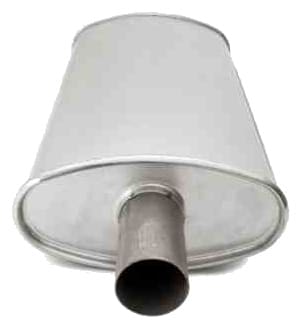 When looking after your car, you cannot afford to overlook any of the key components and this is why at Five Star Autocentre, we aim to provide you with the most comprehensive level of support and assistance at all times. One area in which our team has considerable experience is with exhausts, and if this is an area you have been experiencing problems with, please get in touch and we will be more than happy to help.

We are proud to stock a range of the finest quality branded car exhausts and we provide a fitting service. This supply and fit service is available for the majority of makes and models and no matter what make or model of car you drive, we believe we offer the most competitive prices. We take great pride in providing an affordable and reliable service in Huddersfield, and if you have any questions or queries about exhausts, get in touch and we will be more than happy to help.
We offer a reliable and effective guarantee
Whether you need a repair or replacement service for your exhaust, we are more than happy to help. One of the strongest reasons for choosing Five Star Autocentre is the fact that all of our work is guaranteed for 12,000 miles or 12 months for all parts and labour. This stands in contrast to the guarantee of many other garages which only provides a labour guarantee for 3 months. We understand how important peace of mind is to a driver, and if you want to drive in the greatest confidence, we are the garage to help you. Whether you are planning a major trip or you just want to know that your vehicle is in optimum condition, we are more than happy to provide you with assistance.
While our team of experts, marshalled by our Master Technician, are highly skilled at resolving exhaust issues, the sooner we find a problem, the more likely it will be that we can repair your exhaust. There are some warning signs to look out for, and if you experience any of these elements, please get in touch and arrange an appointment for us to examine your car:
If there is a tinkling sound from your exhaust, this is usually an indicator of an issue with your silencer
If there is a persistent rattle from your exhaust, this is usually an indicator of a loose exhaust
If there is a loud roar, it is likely to indicate that there is a hole in your exhaust
Ensuring your exhaust is in good condition not only helps to keep you safe, it will increase the safety for passengers and other road users. Our comprehensive inspection, which is available free of charge, will ensure that you can be confident about the condition of your vehicle, and its performance level. When your car isn't operating at its peak level of efficiency, it will cost you money, something which most motorists are keen to avoid these days. If you are looking to save money in the short and long term, allowing us to examine your car is one of the most sensible steps you will take.